The Nipmuck Indian Council of Chaubunagungamaug is presenting the annual POW WOW for the 29th time this coming weekend.
Click here
to read the flyer with the info. Here is a video from last years celebration:
Posted on 11 Sep 2009, 01:32 - Category: Things To Do
Leave a comment - Edit - Delete
As every 6th of the month, everybody is invited to go off topic here. Comment about anything that is bothering you, but do it in a civilized manner! I will trash obvious lies and offensive comments. To read previous comments under this category, click on ďSpeak Out HollandĒ on the left of this blog under the heading ďCategories.Ē
Peter Frei
Posted on 6 Sep 2009, 08:08 - Category: Speak Out Holland
16 Comments - Edit - Delete
Unknown- You tried to send me a fax shortly after noon time today. I do not have a fax. Please send me an e-mail. Snail mail is not helpful if you have time sensitive material. I do not need to know who you are and I do not share your identity with anyone even if it comes through on e-mail. You are welcome to drop something at my house in person. I will not ask for your name. -Peter Frei
Posted on 3 Sep 2009, 12:28 - Category: Ongoing And Past Litigation
Leave a comment - Edit - Delete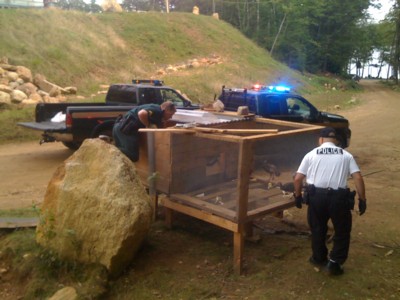 Yesterday morning, officers of the Environmental Police assisted by the State Police arrested James LaMountain.
The arrest came on the heels of another embarrassing defeat for our Board of Selectmen and the Department of Environmental Protection (DEP) in court.
Read moreĽ



Posted on 2 Sep 2009, 01:36 - Category: Ongoing And Past Litigation
11 Comments - Edit - Delete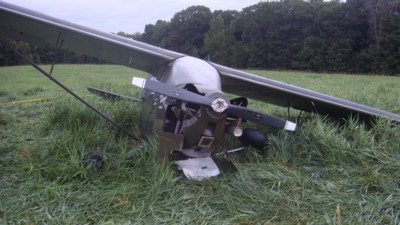 Last night around 17:25 hours, a Second World War vintage single engine Piper J5A airplane made a crash landing in a field owned by Walter Bradway near the four corners of Union Road and Stafford Road in the south westerly corner of Holland. The vintage plane was piloted by its owner Mark E. Horan who was flying with his daughter Katelynn from 3B0 (Southbridge Municipal Airport) to 7B6 (Warehouse Point, Skylark Airport) when the engine started to sputter.
Read moreĽ
Posted on 28 Aug 2009, 08:20 - Category: The Town Common
1 Comment - Edit - Delete
Today, one year ago, the Superior Court issued a
new judgment,
the judgment was in Peter Freiís favor after the Appealís Court of the Commonwealth ruled to
vacate
the erroneous Superior Court judgment that had been issued (erroneously) in favor of the Planning Board of Holland. This is proof that the Town of Holland, specifically the Planning Board, denied Peter Frei his rights!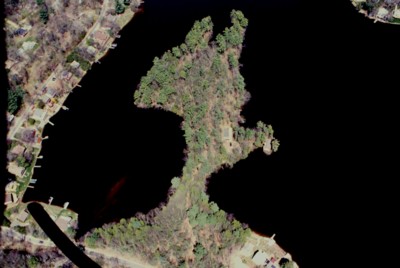 Peter Frei filed his complaint back in October of 2002 after Earl Johnson, as the dominating member of the Planning Board, refused to endorse Freiís Approval Not Required (ANR) plan for the second time, despite Freiís entitlement to the endorsement; (ANR's simply require a signature, there is nothing to debate, there is nothing to deny, there is nothing to actually even "approve" hence the name ANR--APPROVAL NOT REQUIRED!) to view this finding and read the rescript issued by the Appeals Court, click here.
Freiís ANR plan divides his peninsula off of Maybrook Road into three buildable lots. Doing this falls under ANR guidelines because Mr. Frei has both the acreage, AND the frontage to allow the ANR division.
The selectboard repeatedly claimed during televised selectboard meetings between October 2002 and August 2008 that Freiís suit was frivolous and without merit.
An Appeals Court does not grant an appeal if the case has no merit!
The selectboard has yet to inform the public of Holland that they lost the Appeal.
Why? Don't you want the residents of Holland to know that Mr. Freiís lawsuit WAS NOT frivolous?
Wettlaufer does not have a problem pointing out that the town of Holland spent in excess of $100,000 in legal fees defending against this and other lawsuits filed by Frei. In fact, Wettlaufer did just that the last time he had an interview on this topic with the Southbridge Evening News published on February 4, 2009. Still, Wettlaufer failed to take responsibility for the wasteful expenditure of taxpayerís money (all caused by trying to deny Frei his legal rights.) To this day, Wettlaufer has never admitted publicly that the town LOST, for the 3rd time, a completely legitimate lawsuit filed by Peter K. Frei. As a matter of fact, the town has yet to win a case!
Dana Manning
Other posts on this subject:
Planning Board of Holland denied resident right to divide his property.


Posted on 27 Aug 2009, 24:01 - Category: Ongoing And Past Litigation
5 Comments - Edit - Delete
According to
AICP
(American Institute of Certified Planners), the statewide average is 0.7 pupils per household. The education of 0.7 pupils is costing the Holland property owner an average of $6381.00 in property taxes in the current fiscal year.
To understand and
better
the approach needed to disperse the cost of education even more favorable among the taxpayers, it is imperative to crunch some numbers and get familiar with some facts. Furthermore, it is necessary to analyze and question some of the actions and connections by certain members of our selectboard,
read moreĽ
Posted on 20 Aug 2009, 09:50 - Category: Town Politics
2 Comments - Edit - Delete
According to the U.S. Army Corps of Engineers, the two latest samples taken from lake Siog, also called Holland Pond, tested negative and the end of the blue-green algae bloom caused by the cyanobacteria. The beaches will be open to the public immediately. The park will be open from 10 a.m. to 6 p.m. Peter Frei
Posted on 14 Aug 2009, 14:29 - Category: The Town Common
Leave a comment - Edit - Delete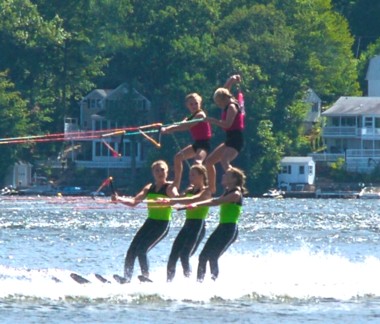 This Saturday, August 15, the
Club
will hold his annual Show so many are training for and practice countless hours. The weather will be perfect, hot and sunny. There will be a raffle with prizes. If you want to buy tickets, all members of the
Holland Aqua Riders Show Team & Ski Club
are selling raffle tickets. Cash prizes will be $200 for 1st, $150 for 2nd, and 3rd prize will be $75. The show will be as usual across from PJís and will start at 10 a.m. Picture by Chad Brigham,
text Peter Frei
Posted on 13 Aug 2009, 20:52 - Category: Things To Do
1 Comment - Edit - Delete
The Holland Rod and Gun Club can expect another beautiful day for their Pork Barbecue this Saturday, August 15. Day time temperatures will reach 90. There will be live music from 2 p.m. until 7 p.m. Tickets can be bought for $15 at the Holland Market or at the Club on Saturday. Participation by non members of the Club is encouraged. Peter Frei
Posted on 13 Aug 2009, 18:20 - Category: Things To Do
Leave a comment - Edit - Delete
Those of you who happen to be motor-sports fans or more specifically NASCAR fans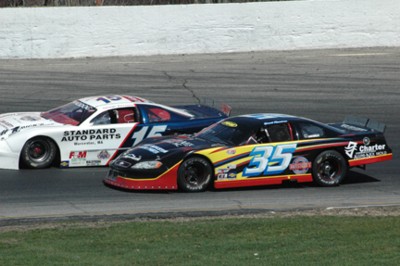 may want to visit the
Thompson Speedway
on a Thursday night.
Thompson Speedway
is a paved 5/8 mile high bank race track and is the oldest paved NASCAR track in the USA. One of Holland's own,
James LaMountain,
toghether with his brothers, fields a Super Late Model on Thursday's throughout the summer. Last week, the LaMountain Bros racing team made the victory lane with its number 15 car.
Read moreĽ
Posted on 11 Aug 2009, 14:21 - Category: Things To Do
2 Comments - Edit - Delete
Pages: ... [30] [31] [32] [33] [34] [35] [36] [37] [38] [39] [40] [41] [42]