Despite the questionable whether forecast, the organizers of the show give it a go for this Saturday, October 10, 2009.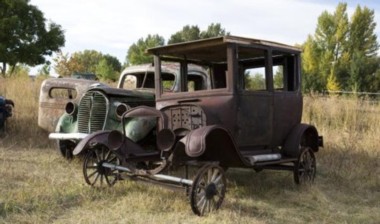 The show will start at 10 AM and will end at 4 PM. Admission is $5 and free for seniors over 60, children under 13, and Military & Veterans for the show which will take place in the Heart-O-The-Mart Antique Show Grounds, Rt.20, Brimfield, MA. DJ Bruce Marshall of Oldies 1250 will provide the acoustic background, there will be food and other entertainment.
Cars will enter in 25 categories to compete for 75 trophies and 3 Best In Show. Tickets are available at all Country Banks branches and proceeds benefit the Brimfield Senior Center. For Info call 413 544 1644 (for exhibitor), 413 531 0843 (for general info).
Peter Frei


Posted on 7 Oct 2009, 12:18 - Category: Things To Do
Edit - Delete
No comments posted yet.
Your Comments are welcomed, add one!
(no email-sign-up or other gimmick necessary, just start blogging away... I do not plant any cookies on your hard drive either!)