The Holland Trails Committee will be leading a Trail Ride on Saturday, October 6th (rain or shine). Meet at the kayak/canoe launch by the bridge on Pond Bridge Road in Holland at 9:30 for a safety check & minor adjustments by a mechanic from Bicycle Concepts. The ride is 10:00 - 12:00 and about 10 miles (options for a shorter ride), mostly on trails, though a small part will be on little-traveled public roads. Conditions: a few rough or sandy spots, but generally good. Helmets required.
For info: 413 245-7745
HR
Posted on 22 Sep 2012, 23:55 - Category: The Town Common
Comments - Edit - Delete
Time to celebrate.....
The Holland Blog went online for the first time at 13:30 hours on Saturday February 14, 2009. Today, at 21.51 hours, the Holland Blog was viewed 425,000 times (page views or hits). Back on January 30, 2011, I reported 400,000 hits. Shortly after that, I realized that the counter I included in the PERL script was counting in discriminatorily, the counter counted also hits from spammers and web-crawlers. I then disabled the counter. The 425,000 is the number from Google Analytics and shows actual hits from individual computers.
As always, I would like to share an interesting YouTube video with the readers of the Holland Blog to celebrate this special occasion. The video is about an encounter between a well-to-do kid and a few of NYPD's finest:
If you run LINUX, the video is at: http://youtu.be/3lKwkn6JT74
Posted on 10 Aug 2012, 09:45 - Category: The Town Common
Comments - Edit - Delete
David Bunn's struggle to get justice continues; according to David Bunn, the FBI is finally looking into the, according to David Bunn, perjured testimony by agent / sergant Scott E Haley and former Chief of Police of Holland, Kevin Gleason,
read more»
Posted on 27 Jul 2012, 08:01 - Category: The Town Common
Comments - Edit - Delete
Good afternoon,
I hope this note finds you well.
I have news, which although we may not like, does communicate the town's position with respect the Volunteer Boat Patrol (formerly Harbormaster).
To the point, the town does not recognize, nor support, a volunteer patrol of the reservoir. The Police Chief will not allow the appointment of a citizen appointee, as has been done in the past. The Board of Selectmen concurs with the Chief, as follows.
The Police Department has designated a reserve officer whose duty it will be to patrol the reservoir, providing law enforcement and public awareness information. Therefore, there is no longer the need for a volunteer patrol, especially with the liabilities exposed in today's litigious society.
This is a departure from the past and our expectations. I ask for your patience as we move forward with this new role within the Police Department. If so moved, you may express your concerns in one of a few ways. You may contact me via phone or e-mail, the Board of Selectmen, the Chief of Police, or the Lake Oversight Committee.
Please continue to be the caring and vigilant neighbors that you are. For those of you who have volunteered, thank you for your service and your willingness to serve. Certainly, the reservoir has been safer because of you.
Cheers!
Jim (President of the Hamilton Reservoir Association)
Posted on 14 Jul 2012, 13:55 - Category: The Town Common
Comments - Edit - Delete
On Saturday June 2nd 2012 Back of The Pack Productions (www.botpp.org) will host the first annual Tornado Alley Relay from Monson Ma to Charlton Ma, following the path of June 1st 201 Tornado. Teams of 6 runners will rotate running the 7 mile course to benefit communities devastated by the tornado. All race proceeds will be equally divided among the affected towns. For more information, or if you would like to volunteer, please contact Deb Williams, BOTPP President and Race Director: dwilliams@botpp.org or call 413-427-1492.
Friday June 1, 2012, Back of The Pack is hosting a pasta dinner at Sturbridge Coffee House form 5-7pm for $5.00. All proceeds will be added to the Tornado Relay proceeds.
Deb
Posted on 28 Apr 2012, 21:13 - Category: The Town Common
Comments - Edit - Delete
CJ Bunn a guest on the THC Show on
UNregularradio.com
discusses the Easthampton Drug Task Force raids and Town of Holland, MA, harassment of his family as well the corruption related to local police and Police Confidential Informant and convicted pedophile, Gerald Battistoni, who is the chief suspect in the murders of Molly Bish and Holly Kristen Piirainen.
Listen to "A heinous injustice against Bunn family by Easthampton Drug Task Force, Massachusetts."
C.J. Bunn


Posted on 21 Apr 2012, 09:42 - Category: The Town Common
Comments - Edit - Delete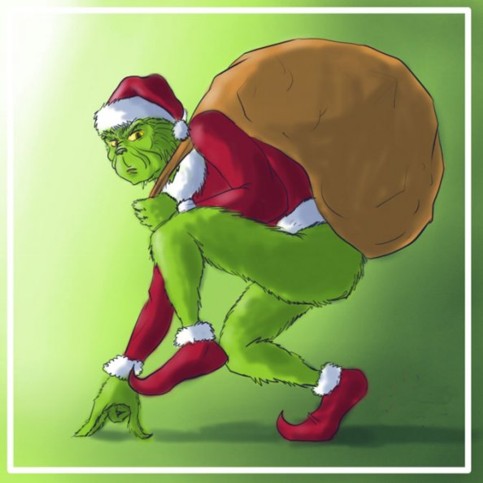 Today, Holland's residents observe
"Holland Grinch Day"
to remember an event that took place 31 years ago.
Peter Frei
Posted on 22 Dec 2011, 24:25 - Category: The Town Common
Comments - Edit - Delete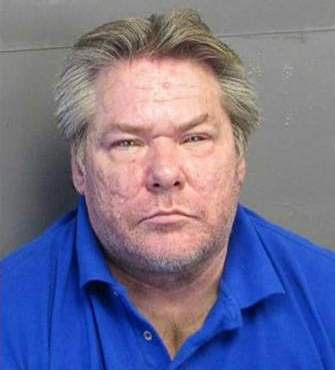 On March 27, 2003 the property on 90 Maybrook Road was raided by the Holland Police, then headed up by Chief Kevin P. Gleason.
He was working with a Special Agent Scott E. Haley and the Eastern Hampton County Narcotics Task Force out of Palmer Mass.
Scott E. Haley signed off on an affidavit that stated I, David Bunn, sold marijuana from my home on three occasions to a Confident Informant (C.I.) #62.
The C.I.#62 is now a person of interest in the murder of Molly Bish,
read more»
Posted on 2 Dec 2011, 19:47 - Category: The Town Common
Comments - Edit - Delete
Former selectman, member of the Board of Assessors, former member of the Planning Board, passed away last night.
Posted on 12 Nov 2011, 10:44 - Category: The Town Common
Comments - Edit - Delete
Back on June 21, 2011, an anonymous individual commenting under the pseudonym "the pushed upon" left a libelous comment on this Blog accusing Nancy Curving of soliciting drugs. While I can see the need to publish anonymously on issues involving town officials for fear of retaliation, (they all just hate me for being exposed and criticized), I can't justify any longer anonymous comments directed towards private individuals of our community.
The commenter "the pushed upon" is a coward and will hopefully be found and held responsible in the realm of an ongoing libel suit in Superior Court. I, Peter Frei, as the owner of the Holland Blog, personally offer my deepest apologies to Nancy Curving for the emotional distress these false accusations by the anonymous commenter "the pushed upon" must have caused her and her family. To avoid such anonymous unjustified attacks towards individuals of our community, I will delete any and all anonymous comments accusing any private individuals of our community of wrong doing in the future.
October 26, 2011, Peter Frei
Posted on 7 Nov 2011, 14:32 - Category: The Town Common
Comments - Edit - Delete
Hi Peter, I am a resident of Holland and prefer not to use my name. If you need to use, Jane. I am hoping that you might be able to post this message on your blog, as this week has been a nightmare. If you want to change some of the wording around please do. Sunday morning my husband and a neighbor walked down our street and cut up branches, that they could safely cut. They also tried to help one of the guys on another street near our house cut up trees that were blocking him in. The guy they tried to help was plowing and they asked him to come and plow our end of the road and he did NOT! So much for neighborly help. And the town or tree company or someone, guarded trees and wires that were down (the wires still are) but did not do anything to the trees until Wednesday evening. And the town never came down our road to plow. not that it matters much now.  Holland has so many private, tucked away roads and I would think that the Holland police would do drive bys and wellness checks, but as far as I know, at least on my street, no one has come by. Thank you Peter!
Posted on 5 Nov 2011, 9:09 - Category: The Town Common
Comments - Edit - Delete
Pages: [1] [2] [3] [4] [5] [6] [7] [8] [9] [10] [11] [12] [13] [14] [15] [16] ...