Local lawyer Edmond A. Neal III was recently issued a public reprimand by the Supreme Judicial Court's Board of Bar Overseers in Boston for his handling of an account with money owed to his client's ex-wife.
The board said Mr. Neal signed and filed inaccurate financial statements with the probate court while he was representing his client in contempt complaints his client's ex-wife had filed.
The board said Mr. Neal failed to perform regular three-way reconciliations on his Interest on Lawyers' Trust Account, through which the client made payments for child support and reconciliation of the couple's formerly shared home.
Such accounts are part of a Supreme Judicial Court program requiring lawyers to establish interest-bearing accounts for client deposits.
The board, which also ordered Mr. Neal to attend trust account training, said Mr. Neal's actions broke state law by failing to provide competent representation and interfered with the administration of justice.
The unnamed complainant and Mr. Neal agreed to waive a hearing and requested that the reprimand serve as the resolution, the board said.
Worcester Telegram, October 19, 2011
Posted on 24 Oct 2011, 19:10 - Category: The Town Common
Comments - Edit - Delete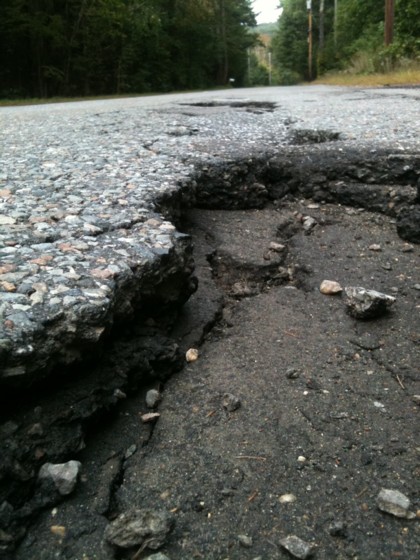 Driving to Brimfield today, I hit a pot hole and thought that I would lose a wheel.
One pothole is so large and deep that it has the potential to ruin your rims if you have wheels with low profile tires. Be careful..
The pothole I'm talking about is located in the middle of the straight driving towards Brimfield before the last curve to the right before the Brimfield/ Holland line.
Peter Frei

Read also:
Brian, what is it what you accomplished in the last ten years?
Posted on 23 Sep 2011, 20:49 - Category: The Town Common
Comments - Edit - Delete
Back to School Night is tonight from 6:30-8:30 p.m. Parents can receive their student's schedule in the main foyer from 6:15-6:30 p.m. The program will start promptly at 6:40 p.m.
Tantasqua Weekly News (TWN) recently submitted a :20 second "good morning shout out" video to a contest at WCVB Channel 5.The video was posted on their website along with several other school entries with the theme "Good Morning." Channel 5 selected our video to air on the EyeOpener tomorrow morning (Friday) at 5:10am and 6:10am. Spread the word! The link below is the Tantasqua video as posted on the channel 5 EyeOpener website. Click here to view the video.


Posted on 22 Sep 2011, 16:14 - Category: The Town Common
Comments - Edit - Delete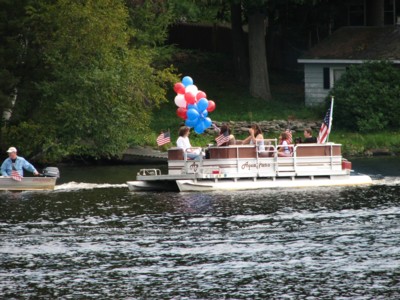 Christine McCooe organized a pontoon boat parade to commemorate the victims of 9-11.
Around 10:45 AM, about eight boat carrying flags and balloons started cruising north towards the causeway.
It is hard to believe that ten years have already passed since that day.
In some way or another, September 11, 2001 changed the lives of all of us.



Peter Frei


Posted on 11 Sep 2011, 11:29 - Category: The Town Common
Comments - Edit - Delete
I just learned that the Holland Market was again the target of a Break-In. The police is there right now to investigate. The Holland Blog reported about the previous break-in on March 8, 2009 under the heading:
Holland Market burglarized twice.
Posted on 17 Aug 2011, 07:45 - Category: The Town Common
Comments - Edit - Delete
Mr. Frei-
I'm writing in hopes you can post this or some form of it on the blog... today (august 10th) my house @ 246 stafford rd was broken into. Whoever did this had the nerve to kick my front door, steal my Toshiba laptop and an 80lb safe containing some sports collectibles and other personal items. They did this in broad daylight between the time of 10am and 3pm. By all indications just a completely random act. If anyone happened to be driving by and saw something or hears of anyone trying to pawn off a Toshiba laptop. Please contact me or the HPD. Greatly appreciate any help!
Bryan Teasdale, reach me at: Bteasdale24@hotmail.com
Posted on 10 Aug 2011, 10:11 - Category: The Town Common
Comments - Edit - Delete
The grueling hearing to determine whether Brian Johnson is criminally harassing me and whether the issuance of a "Criminal Harassment Prevention Order" for my protection is nessessary and justified, was on the docket again today in Palmer District Court,
read more»
Posted on 9 Aug 2011, 11:00 - Category: The Town Common
Comments - Edit - Delete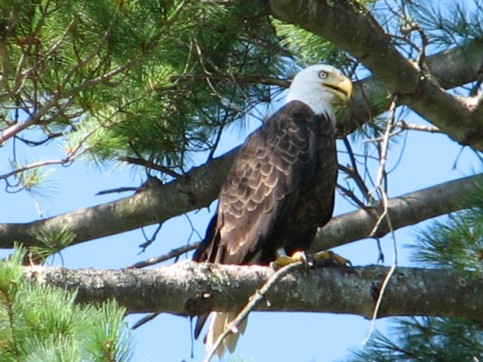 It was a beautiful day on the lake, about 11:00 AM, before all the powerboats come out. Bald Eagle spotted looking out over the old public beach area. High up in a well guarded pine tree, he looked out over the lake. Incredible bird!
View is from the water as he was eye balling us as we floated on by.
Picture and text, Kevin Murphy
Posted on 31 Jul 2011, 20:28 - Category: The Town Common
Comments - Edit - Delete
My name is Deborah Williams, resident of Holland Ma, and President of a the new non-profit organization, the
BACK OF THE PACK Productions, (www.botpp.org).
I am hosting a Rib Festival Fundraiser August 14th 3-5pm in Wales Ma at OakHaven Campground. I am in serious need of chefs to cook ribs. I was thinking posting an article on this Blog may jump-start some help?
I attempted to contact the fire departments in the 13 towns our by-laws cover as well to donate their time to be "chefs" with no luck. Any suggestions!
Deb Williams 413-427-1492
Posted on 31 Jul 2011, 14:31 - Category: The Town Common
Comments - Edit - Delete
Brian Johnson's close friend and neighbor, hired by Brian Johnson to operate the town's heavy front loader, lawyered up for his show cause hearing in Palmer District Court last Thursday, July 8, 2011,
read more»
Posted on 14 Jul 2011, 00:01 - Category: The Town Common
Comments - Edit - Delete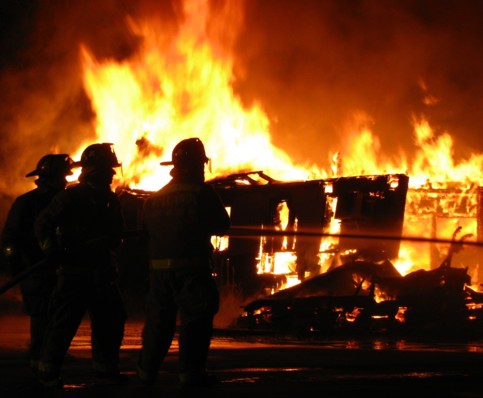 A place some old-timers have fond memories about, burned to the ground. The blaze destroyed the main building of
Rascal's Powersports Plus,
what used to be the Circle H Ranch,
read more»
Posted on 8 Jul 2011, 00:01 - Category: The Town Common
Comments - Edit - Delete
Pages: ... [2] [3] [4] [5] [6] [7] [8] [9] [10] [11] [12] [13] [14] [15] [16] [17] ...