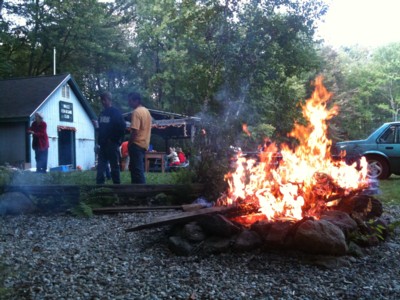 Pictured on the right:
Fire where the potatoes were backed.
This afternoon, members and guests of the Wales Fish & Game Club met at their facility they call their own since 1949 for one of their annual events, read moreĽ



Posted on 18 Sep 2010, 23:49 - Category: The Town Common
Edit - Delete
No comments posted yet.
Your Comments are welcomed, add one!
(no email-sign-up or other gimmick necessary, just start blogging away... I do not plant any cookies on your hard drive either!)