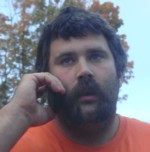 The Department of Environmental Protection (DEP) fined the Highway Department $12,000.00 for a Wetland Protection Act violation,
read more»
Posted on 18 Aug 2010, 00:34 - Category: Town Politics
Edit - Delete
Comments:
Posted on 18 Aug 2010, 7:30 by Little Guy
above the law??
Here is yet another example of how our officials put themselves above the law. I am sure that nothing has changed as I see our Highway gang continues to work in wetlands and resource areas without permits.. They do illegal things and we taxpayers have to pay. I say they should conduct a seminar in all phases of ethics for these corrupt elitists with their entitlement mentalities.
_________________________________________________________________
Posted on 18 Aug 2010, 8:03 by GJT
COPY OF DEP COMPLAINT
Anyone witnessing town employees digging within bufferzones or near the lake and rivers can send complaints to dana.muldoon@state.ma.us
Or you can take pictures and send them to me.
The following is the actual complaint sent to the DEP by Geri Jean Twining.
Sent: Wed, Jun 23, 2010 12:25 pm
Subject: Town Excavator in Lake without protection
Press release, and complaint
My Name is Geri Jean Twining and I live in Holland.. Today I saw an excavator in the Holland lake digging with no DEP file number posted. There was de watering and other construction going on in and at the lake also. There was no protection whatsoever to stop any possible fuel spill or hose rupture. The greases used to lubricate the machine contain many harmful elements and 1 gallon of fuel or oil can contaminate millions of gallons of potable water.
With what is going on iin the Gulf of Mexico I find it very disturbing that the town would put an excavator IN the lake without first taking precautions. I did not see any hazmat spill response kit on the job . No booms were in place to protect the lake. No oil absorbant pads were anywhere near the equipment. How is the town DPW allowed to ignore laws designed to protect our lake from oil pollution.Also I have attached photos to document my complaint.
Also Where was Holland conservation in all this.. They allow this to happen nonstop by looking the other way every time Johnson digs in our sensitive area's without permits. Wetttlaufer is a member of conservation and knows better. More corruption in Holland.
_________________________________________________________________
Posted on 18 Aug 2010, 8:07 by Mike LaMountain
Take it out of Brians pay
For Brian Johnson to think he is above the law and to think he can put heavy machinery in the lake anytime he wants is BS. Whenever a citizen in town even thinks about working within 200' of the water they are persecuted but BJ thinks he can do whatever he wants. After all it is not his money, it isn't coming out of his pocket it's coming out of ours. It kind of reminds me of when Wetflower ignored the evidence that the lamountains were a farm and went ahead and wasted a lot of the towns money on a superlawyer to fight a losing battle.
I say we make these idiots take the money out of their own pockets cause as long as they face no consequences for there illegal actions then they will keep throwing away our money. $12,000 could buy quite a few books for the 5th graders who are still using books that are well over 25 years old. Instead they just sweep it under the rug.
_________________________________________________________________
Posted on 18 Aug 2010, 8:35 by Johnson is a joke.
Town NOT Exempt
The town has no exemptions to the wetland protection act @ MGL Chapter 131 section 40...Whereas the following quotes the exemption for farms.." the provisions of this section shall not apply to work performed for normal maintenance or improvement of land in agricultural use or in aquacultural use;".....
The only time a town can perform work in buffer zones or resource area's without an order of conditions is during a bona fide emergency. Then they have 24 hours to file. ANYONE with a wetland complaint can have it enforced by our police chief who went to another property in town where the property owners were using a machine near the lake to carry leaves NEAR the lake. If HPD is going to enforce wetland protection act law then they darn well should make sure the town is up to snuff. HPD I expect action every time you get a call or a complaint about the town digging near the lakes, rivers, or wetlands of our town. Every time Johnson Highway gang spreads a load of gravel on maybrook road or Lakeridge drive or any road near the lake or rivers the Town is in violation of the Wetland Protection Act and the town becomes liable for the downstream damages to the lake. This can cost us taxpayers millions. The town must file a NOI and conduct hearings and receive an order of conditions and a file number before they dig.
Our Highway Gang has put this town at extreme jeopardy for liability due to their actions this year alone. If you see em digging STOP..take pictures...email them to the blog or call the police. If you really want to save our lake then the first step is to protect it from our own underqualified highway department.
Perhaps Johnson and company should stop moonlighting and start performing the full time job (complete with pension and benifits) that we the taxpayor have elected them to do.
_________________________________________________________________
Posted on 19 Aug 2010, 16:52 by Tooo Late
Damage Control
Our Chairman of the Board of Selectman / Conservation Commissioner and Liar at large James Wetlaughfer was spotted today around 2pm being chauffeured around in the highway department truck by non other than our cave man himself Brian Johnson. Must be doing damage control because Holland Conservation should be placed under a microscope now and heads should roll. How long has conservation looked the other way while Johnson caused irreparable damages to our lake by running unabated and untreated runoff into it.
And the catch basin they installed across from PJ's is a vortechnics drainage unit. It is meant to filter out oils from drainwater and is only effective if it is maintained each year. To maintain it requires Hazardous Waste Trained (hazzwopper) personnel. The sediment removed from a vortechnics unit is considered hazardous waste and must be legally disposed of. The vortechnics unit is not meant to filter out septic running down chaffee road which will continue to run into our lake unabated even with the new pipes and structures.
Also did our Highway department file a NOI before they did the drainage work near the marina where they built a stone lined swale to direct untreated runoff into the river? I did not see a DEP file number on that project in the riverfront area. And the digging across from Holland Market last month. Did Johnson have a permit for that? What other long term damages is Johnson causing to our lake as he and his "crew" continue to violate the wetland protection act unimpeded?
_________________________________________________________________
Posted on 20 Aug 2010, 10:28 by BUZZZZZZ
TWISTA
Geri Jean isn't she the mother of Mike L. child. I seems all the drama on this blog comes from the same household. As with all the complaints to the state, and most likely by the same author. If you have a complaint ( twisted story or truth) sign your name to them. Let everyone seen the pattern it's not a town against those elected it a household and a small group of followers. If you right all the time put your name to it after all the trails you may be seen as a hero.
_________________________________________________________________
Posted on 20 Aug 2010, 11:33 by RS
UN-TWISTA
Following this website one is forced to realize that certain individuals such as Bergeron, Cormier, Frei, Grossi, Kaitbenski, and Lamountain are the movers and shakers in town.
We get to read only about the misdeeds of the Lamountains and Frei as they seem to be challenging the (arbitrary, corrupt) powers that be instead of buying them ice cream.
It is not one household and a small group of followers against the town, it is the town against a small group who does not seem to have another choice as to fight for their rights; judgements favorable to Lamountain and others by the different courts seem to confirm this.
_________________________________________________________________
Posted on 20 Aug 2010, 13:46 by Holland resident
why
I would like to know why people voted this crew back in. Maybe they should pay the $12,000. I sure did not vote for them. I have seen the road conditions get worse over that past 10 years. I have lived here 25 years. Dirt roads that use to be drivable are now washing out since Johnson took over for the past 10 years. I have to agree the fine of $12,000 should come out of his pay.
_________________________________________________________________
Posted on 20 Aug 2010, 15:28 by Saw it all
National Grid
Here is a case where national grid dug in how many telephone poles this year and left behind close to a yard of sand silt with each pole they put in.This adds up to alot of silt. Where was Wettlaufer, Fife , Ms Mary V and the rest of the conservation gang,,,, their inaction allowed this to happen. There were no wetland permits for the holes and the silt is still around most of the poles. Heavy rains have washed a substantial amount of the silt into our lakes and rivers already. National grid is not exempt from the wetland protection act like a farm but our police looked the other way and cashed their checks as our Selectmen and conservation gang allowed these untold numbers of violations of the wetland protection act to occur with a nod and a wink. Business as usual here in Holland.
_________________________________________________________________
Posted on 20 Aug 2010, 19:48 by Peter Frei
what misdeeds?
To "RS", what misdeeds are you talking about? I'm not aware that I have committed any? Are you talking about lawsuits forced on me deemed by the selectboard to be "frivolous" despite the fact that they were decided in my favor?? Misdeeds?
_________________________________________________________________
Posted on 22 Aug 2010, 10:12 by RS
Correction
Mr. Frei, that of course should read "alleged misdeeds," my apologies!
_________________________________________________________________
Posted on 25 Aug 2010, 11:46 by Peter Frei
Conservation Commission minutes..
I just received a copy of the minutes that give information about the illegal conduct by Brian Johnson's Highway Department and the ensuing fines levied against the town:
~~~~~~~~~~~~~~~~~~~~~~~~~~~~~~~~~~~~~~~~~~~~~~~~~~
Holland Conservation Commission
Minutes of Commission meeting held on August 10, 2010.
Present: Mary vandenBerg, Chairperson, Marcia Beal, Patricia Caron, Nathan Gumlaw and James Wettlaufer.
Chairperson called the meeting to order. The minutes of the July 27, 2010 meeting were read and accepted and will be distributed.
[...]
8:15 p.m. Mr. James Wettlaufer received an Administrative Consent Order with Penalty regarding the violations involved in the work at Mashapaug Rd., across from PJ's., by the Holland Highway Dept. which resulted in alteration to jurisdictional resource area.
A. "Within thirty (30) days of the effective date of this Consent Order, Respondent (Board of Selectmen) shall pay to the Commonwealth one thousand dollars ($1,000.00); and
B. "MassDEP agrees to suspend payment of the sum of ten thousand dollars ($10,000.00); provided, however, that if Respondent violates any provision of this Consent Order, or further violates any of the Regulations cited in Part II above within two years of the effective date of this Consent Order, Respondent shall pay to the Commonwealth the remaining amount of ten thousand dollars ($11,000.00) within thirty (30) days of the date MassDEP issues Respondent a written demand for payment."
"The Respondent shall perform a Supplemental Environmental Project that consist of preparing a full day seminar directed at municipal department of public works staff and Conservation Commissioners and General Contractors who perform work under the Massachusetts Wetlands Protection Act, MGL chapter 131, section 40 (the "ACT")."
Motion was made by Mary vandenBerg to accept and pay the $1,000.00 fine. Seconded and approved by all.
The meeting was adjourned at 8:40 PM.
Respectfully submitted by
Patricia Caron, Secretary
Copies to Select Board, Town Clerk, Board of Health, Planning Board, Building Inspector, Highway Surveyor, ZBA, File and HCC Chairperson.
_________________________________________________________________
Posted on 26 Aug 2010, 12:18 by BICHEEEEE RICHEEEEE
WHERE WERE THE POLICE !!!
I WAS RAKING AND PICKING UP THE LEAVES AND CARRYING THEM ACROSS THE STREET AT THE BEACH NEXT DOOR TO PJ'S THIS SPRING WHEN THE HOLLAND POLICE CHIEF STOPPED AND ORDERED ME TO STOP. HE SAID IT WAS AGAINST THE LAW TO HAVE THE MACHINE SO CLOSE TO THE LAKE. WHY DID OUR POLICE DEPARTMENT LOOK THE OTHER WAY WHEN THEY SAW BRIAN JOHNSON DOING MUCH WORSE. I THINK IT IS UNFAIR TO GO AFTER ONE PARTY WHILE LOOKING THE OTHER WAY FOR FRIENDS WHO BREAK THE LAW...WINK WINK
_________________________________________________________________
Posted on 30 Aug 2010, 24:18 by Holland resident
Sturbridge Rd
Can anyone tell me why Sturbridge Rd was paved (partialy)? There are so many roads that are in worst condition, including Leno Rd. Some of these roads people are losing mufflers.
_________________________________________________________________
Posted on 5 Oct 2010, 6:26 by Impacted Lake
J&G Destroying the lake?
So we had some rains that were heavy last Friday when J and G were being private moonlighters instead of Highway workers. There was a large washout on amber and short road where a friend of town officials reside on a private road. This happens quite often. So on Saturday October 2 Scotty G. got on the town backhoe and dumped many tons of sand and gravel into the washouts. Here is the problem.. The washout is in a riverfront resource area and subject to protection under the wetland protection act. As we learned the town is not exempt from laws that protect wetlands, rivers and lakes. I have witnessed the town placing tons of material in this washout on many occasions after heavy rains. The material that washes out ends up in amber brook and in the pond at the pink house on Mashapaug near Mikes Beach. Not only did the Johnson Gang ignore wetland laws again..They got paid overtime by us taxpayers to violate the laws.
What will it take for Brian Johnson and our Highway gang to start obeying the law?
_________________________________________________________________
Posted on 5 Oct 2010, 6:39 by Mr GreenJeans
Wettlaufers "Green" community rating.
Wettlaufer is working to get a Green community rating for our town. Before anyone can take his attempt seriously perhaps Wettlaufer should implement policy to stop the Highway Department from polluting our lake non stop.
_________________________________________________________________
Posted on 7 Mar 2011, 11:45 by HRA C.M.
Highway department devestates Lake Hamilton
Look at what Brian Johnson and his crew did at P,j's with their lousy work last summer. The drains they installed behind the bar and across the street not only did not fix the problem but they made it worse. PJ's septic was washed out and the hill in the back of the parking lot washed into the lake. How long can we allow the unqualified highway workers to Do work that does nothing but destroy our lake. Our Selectmen take our Chapter 90 money while Maybrook Road washes into our lake. DEP needs to stop our town workers from ruining the environment before it is too late.
C.M. HRA
_________________________________________________________________
Your Comments are welcomed, add one!
(no email-sign-up or other gimmick necessary, just start blogging away... I do not plant any cookies on your hard drive either!)