Today, one year ago, the Superior Court issued a
new judgment,
the judgment was in Peter Freiís favor after the Appealís Court of the Commonwealth ruled to
vacate
the erroneous Superior Court judgment that had been issued (erroneously) in favor of the Planning Board of Holland. This is proof that the Town of Holland, specifically the Planning Board, denied Peter Frei his rights!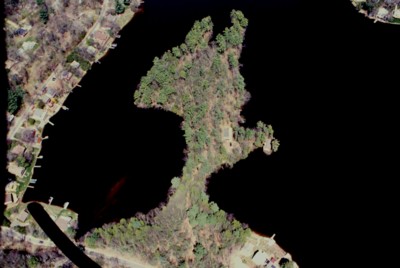 Peter Frei filed his complaint back in October of 2002 after Earl Johnson, as the dominating member of the Planning Board, refused to endorse Freiís Approval Not Required (ANR) plan for the second time, despite Freiís entitlement to the endorsement; (ANR's simply require a signature, there is nothing to debate, there is nothing to deny, there is nothing to actually even "approve" hence the name ANR--APPROVAL NOT REQUIRED!) to view this finding and read the rescript issued by the Appeals Court, click here.
Freiís ANR plan divides his peninsula off of Maybrook Road into three buildable lots. Doing this falls under ANR guidelines because Mr. Frei has both the acreage, AND the frontage to allow the ANR division.
The selectboard repeatedly claimed during televised selectboard meetings between October 2002 and August 2008 that Freiís suit was frivolous and without merit.
An Appeals Court does not grant an appeal if the case has no merit!
The selectboard has yet to inform the public of Holland that they lost the Appeal.
Why? Don't you want the residents of Holland to know that Mr. Freiís lawsuit WAS NOT frivolous?
Wettlaufer does not have a problem pointing out that the town of Holland spent in excess of $100,000 in legal fees defending against this and other lawsuits filed by Frei. In fact, Wettlaufer did just that the last time he had an interview on this topic with the Southbridge Evening News published on February 4, 2009. Still, Wettlaufer failed to take responsibility for the wasteful expenditure of taxpayerís money (all caused by trying to deny Frei his legal rights.) To this day, Wettlaufer has never admitted publicly that the town LOST, for the 3rd time, a completely legitimate lawsuit filed by Peter K. Frei. As a matter of fact, the town has yet to win a case!
Dana Manning
Other posts on this subject:
Planning Board of Holland denied resident right to divide his property.


Posted on 27 Aug 2009, 24:01 - Category: Ongoing And Past Litigation
Edit - Delete
Comments:
Posted on 27 Aug 2009, 7:33 by Former Holland planner
Earl misled us
It is not the planning board's fault. We were political hacks put in place by Earl Johnson. Earl has his own agenda. All he cared about these last years was how he can legally break the law for his family, friends and supporters.
Earl did recognize Peter Frei's win in the Appeals Court when he resigned in shame from the planning board after Frei won.
It was so apparent that he had misled them on this and the Johnsongate case that he had no choice but to resign.
_________________________________________________________________
Posted on 28 Aug 2009, 7:20 by wondering
Officials conceal truth..!
What else are they lying to us about??
_________________________________________________________________
Posted on 28 Aug 2009, 20:08 by mike
fraud
ask the selectman which town employee is not qualified for thier position according to state law.
_________________________________________________________________
Posted on 29 Aug 2009, 20:21 by Atty Heaton
Expensive waste of time
Mr. Frei must have spent a lot of money on attorney's fees to obtain his rights. It appears the town should pay those fees. I suggest attorneys fees be requested through the court.
_________________________________________________________________
Posted on 11 Sep 2009, 7:07 by Jim L
Planning Board is professional
Peter I don't know why they did not sign your ANR but I had to go to the planning board for a site plan review as requested by the Zoning Officer Jack Keough. Jack said that my building was a primary building on the land and zoning by laws required such a process by the planning board. I informed Jack about the agricultural regulations at MGL 40a section 3 which says towns can not restrict or prohibit agricultural use or construction. Nor can the town unreasonably regulate such buildings. Jack agreed but was adamant that I go to the planning board prior to him issuing a permit.
Well rather than argue about what I thought was an intrusion of municipal bylaw onto protected agriculture I went to the plannning board and gave them all the documentation needed for a site plan review. A site plan review can take many months and I figured this was more delays caused by Holland.
NOT SO!!! The planning board reviewed our USDA credentials and found they were extremely limited in what they were allowed by law to review and waived the Holland requirement.
They were extremely helpful and quite professional. I will say this though. The sign in sheet at the door shows I was the first person to see the planning board since June.
Last Setember after you filed your suit to tear down the Illegal Johnson Houses, Earl resigned in shame from the planning board. He was caught for his part of the fiasco where he mis informed the board so he could build Johnson-Gate. Also EArl was caught for lying to the planning board after the appeals Court ruled for you.
Maybe this is a step in the right direction.
_________________________________________________________________
Your Comments are welcomed, add one!
(no email-sign-up or other gimmick necessary, just start blogging away... I do not plant any cookies on your hard drive either!)